Project Description:
stateX5.5 is a composition for baritone sax, cello, double bass, percussion, laptop, a conductor, 12 speakers spread over the room, live-electronic and an audience. It was created in summer 2004 within the project Morgensterne of the austrian newspaper Kleine Zeitung.
The composition was generated by a computer program, but played by "real" performers.
For a detailed description of the composition and the concept see the documentation section below.
Some impressions: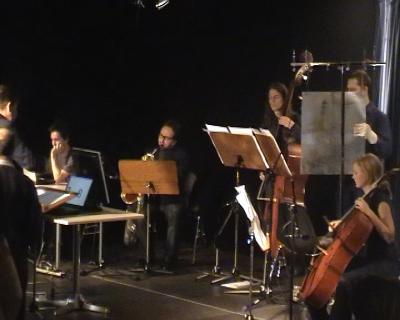 stateX5.5 ensemble

stateX5.5 left part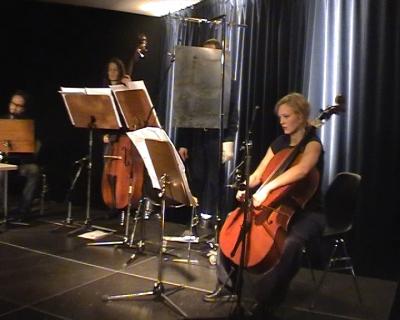 stateX5.5 right part